10 Best Eggless Cake Recipes
If you have been having a bad day, then you know what can instantly cheer you up. Yes, a piece of cake holds the power to make everything right. Wouldn't you agree? There's nothing quite like biting into a light, moist cake with a tender crumb. And if you love baking, then you will know the joy it brings to create sinful treats and make everyone droll over it. Baking is all picking your favourite ingredients, marrying distinct flavours, melting and beating butter, whisking a smooth batter and of course, watching it rise and turn golden. For many of us the best part will always be dressing it up and bringing it all together – ah, the beautiful icing. What else can ever come closer to the pleasures of baking?
Most cakes rely on eggs to create that fluffy, cloud-like texture. The good news is that you can replicate the same spongy texture without the use of eggs. Eggs can be replaced with mashed bananas, applesauce, vinegar with baking soda, yogurt and silken tofu, depending on the recipe. Eggless cakes can be tricky, but they don't always have to be fussy or complicated.
Some Tips to Remember
Here are some baking secrets that will help you get your way through and once you've got the knack, there are endless variations:
To maintain the texture of the cake, make sure you take extra time to beat the fat (butter or oil) and sugar mix to make more airy. Beat it till it is light and fluffy, but be careful not to over beat. If you over beat, the cake will sink in the middle on baking.
Do not add the dry ingredients all together, this will deflate the airy batter that you created by beating the fat and sugar. Combine all the dry ingredients separately and then add this mixture little by little.
Fold in the dry ingredients gently to maintain the airy texture that you created.
In case of an eggless sponge cake, it is best to remove it from the mould once you take it out of the oven. Cooling it for too long, may make it dense and flat.
If you are using vinegar or lime juice, add it in the end.
Don't go overboard with raising agents, they can cause your cake to droop and dip. Use in moderation.
Ideally, you should cool the cake on a wire rack to allow the flow of air and to avoid it from collapsing.
Eggless Cake Recipes
Baking at its best! Deliciously sticky and moist, these baked treats taste just as good without eggs. You won't be disappointed, we promise.
1. Eggless Atta Cake
Recipe by Chef Poonam Gupta
Healthier than your regular cake, this rich cake won't make you fret about calories. The aroma of cinnamon and the crunch of nuts makes it special.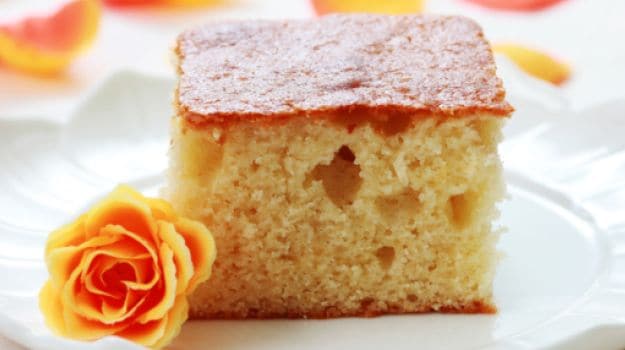 2. Eggless Marble Cake
Recipe by Chef Niru Gupta
How we love those vanilla and chocolate streaks! Make way for this classic tea time treat, only this time it is eggless.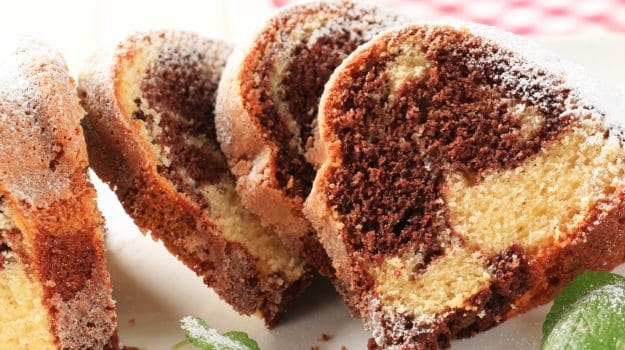 3. Eggless Almond and Cashew Cake
User Recipe by Padmaja
A soft and spongy cake studded with almonds and cashews. You can serve it plain or dress it up with whatever you fancy.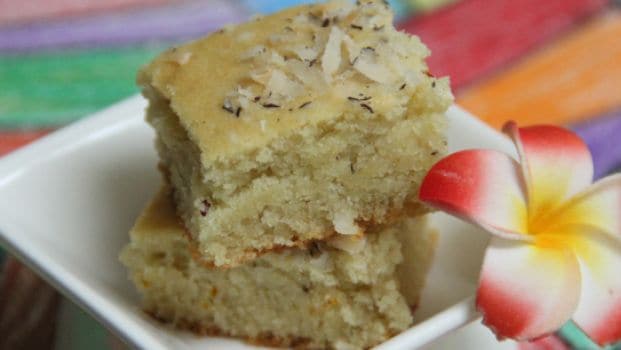 4. Eggless Pineapple Pastry
Recipe by Niru Gupta
You can't go wrong with this party pastry. Layered with pineapple and cream, this delicate cake will have you hooked.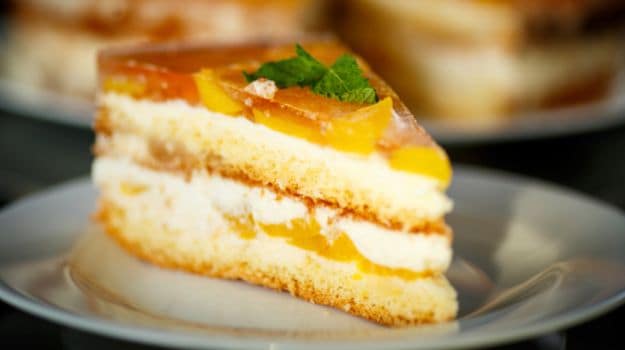 5. Eggless Date Cake
Recipe by Aditya Bal & Devanshi
This nutty treat with dates and almonds is great when warm and served with a scoop of vanilla ice cream.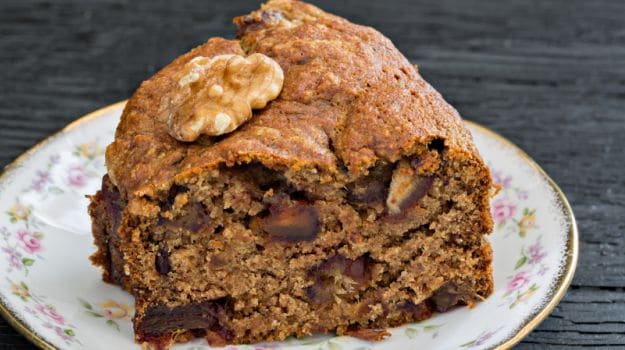 6. Le Turinois (Chocolate Chestnut Cake)
Recipe by Chef Roopa Gulati
Not your regular fare, this French dessert is made with bitter chocolate, chestnuts, toasted fennel seeds and flavoured with rum.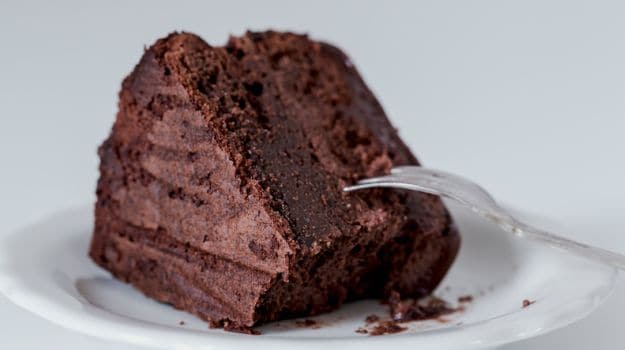 7. Eggless Vanilla Cake in a Pressure Cooker
Recipe by Chef Niru Gupta
No oven? No problem! Make this cake in a pressure cooker, it is as simple as baking it in an oven.
8. Eggless Chocolate Cake
User Recipe by Nishtha Asrani
Nothing can satisfy your chocolate craving better than this sticky sweet. An indulgent and dense cake, you'll love it for its gooey texture.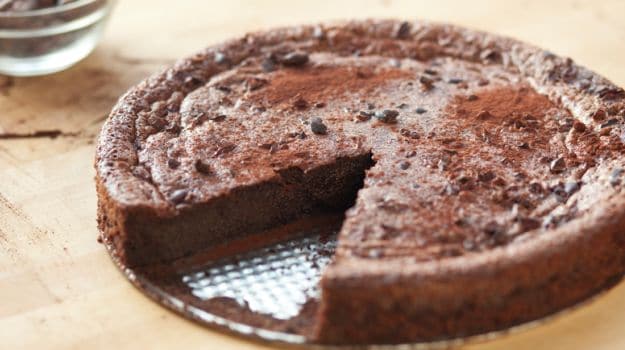 9. Eggless Banana Cake
Recipe by Chef Vikas Vibhuti, The Oberoi Patisserie & Delicatessen
Sweet, ripe bananas matched with nutty walnuts. An easy recipe to use up overripe bananas.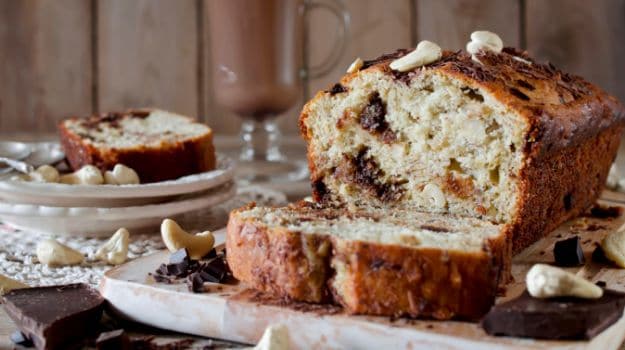 10. Eggless Truffle Cake
Recipe by Chef Rashna Elavia, The Leela Mumbai
​With layers of dark chocolate ganache and soft sponge, you're in for an absolute treat.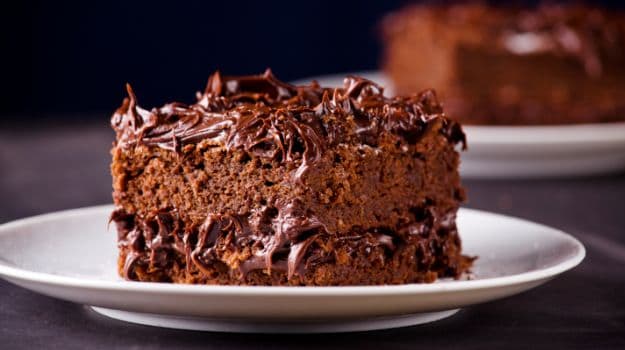 With all these eggless, sumptuous recipes of cakes, you can start baking and serving your loved ones the sinful treats.